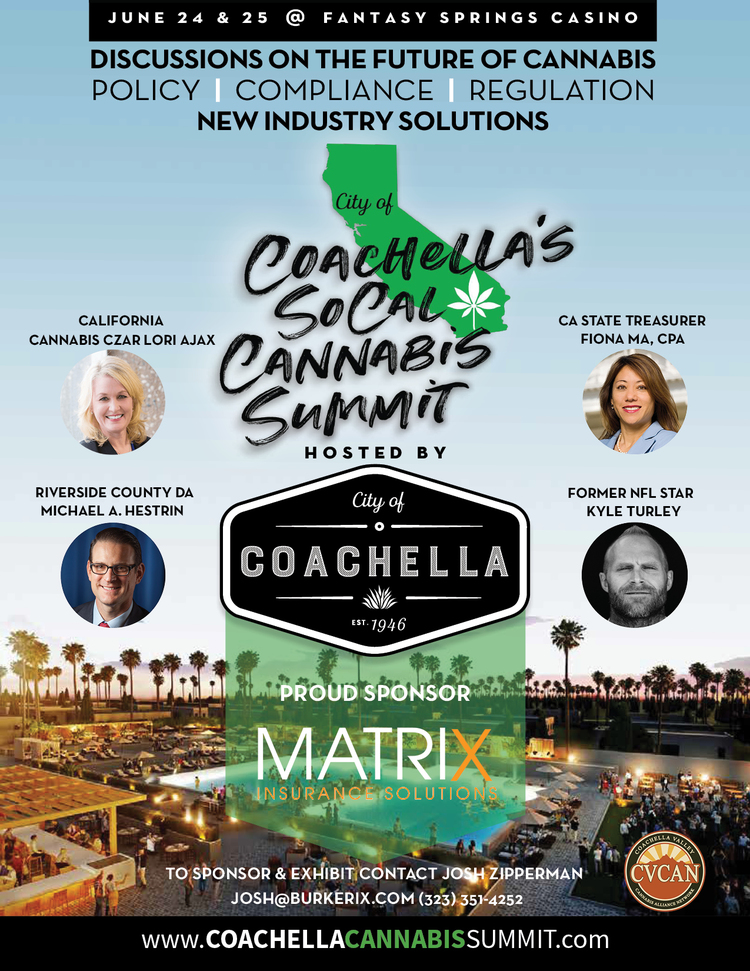 We are THRILLED to announce our PROUD SPONSORSHIP of Coachella's SoCal Cannabis Summit 2019! And not only are we sponsoring, we are speaking at the event as THE SPECIALISTS on all things Insurance!
Please join us as we present a variety of topics affecting Cannabis Business Owners in the Coachella Valley, and across the great Golden State of California.
Have questions about your existing policy coverages, exclusions and premiums, but not sure where to get answers? Bring a copy of your current insurance policies to the show and we will gladly go over them with you at our booth, free of charge!
Need to get in touch with us before the show? Please email us any time at info [at] MatrixInsSolutions [dot] com or call us at 760-932-0906.
Matrix Insurance Solutions – We provide SERVICE and SOLUTIONS, not just products!