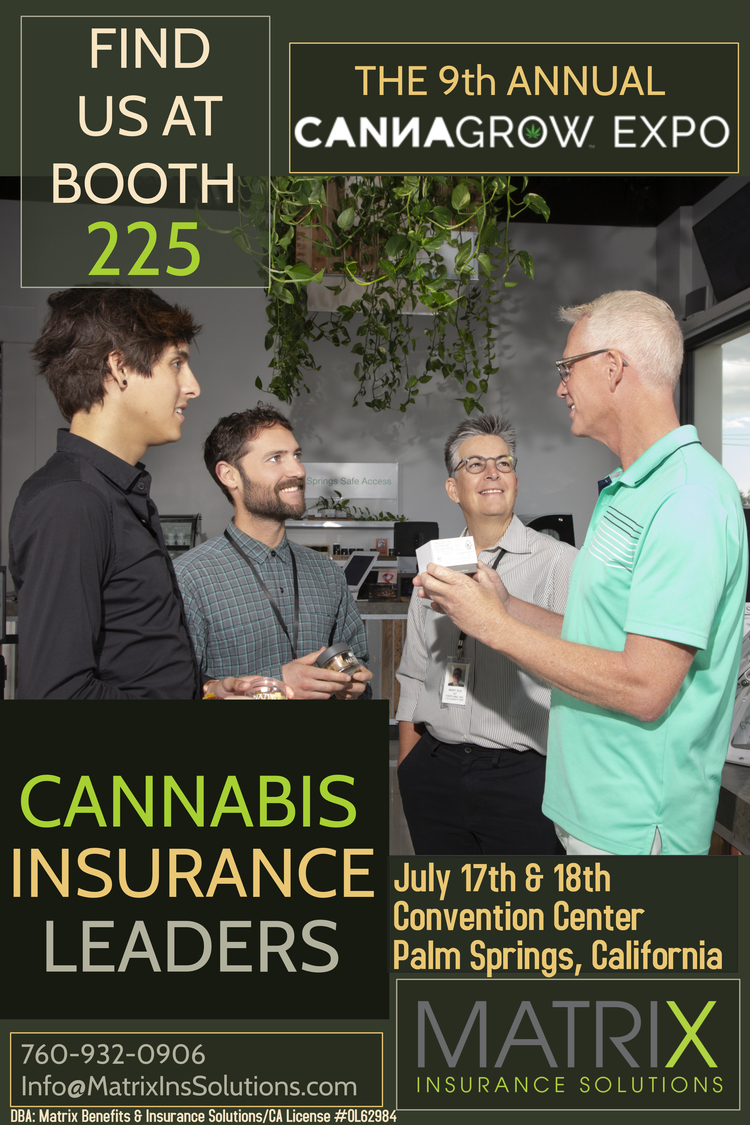 Cannabis Educational Trade Show: Round Two!
We are very excited to announce our participation in the 9th annual CannaGrow Expo! The event is taking place in Palm Springs, California, at the Convention Center, August 17th and 18th.
Come be a part of this two-day educational expo dedicated to the art & science of growing and extracting cannabis.
Swing by and say hello or get your most important questions answered. We can be found in booth 225.
Have questions about your existing policy coverages, exclusions and premiums, but not sure where to get answers? Bring a copy of your current insurance policies to the show and we will gladly go over them with you at our booth, free of charge!
Need to get in touch with us before the show? Please email us any time at info [at] MatrixInsSolutions [dot] com or call us at 760-932-0906.
Matrix Insurance Solutions – We provide SERVICE and SOLUTIONS, not just products!